Join the Providence Art Club on Sunday, April 22, from 2-4pm for festive Opening Receptions to celebrate three new exhibitions.
On view in Maxwell Mays Gallery: Marjorie Ball, Alice Benvie Gebhart, Jeanne Sturim: When I Am Among the Trees

On view in Mary Castelnovo Gallery: Jim Allen: Indoor/Outdoor

On view in Dodge House Gallery: Ron Rosenstock Solo Show: In Celebration of Light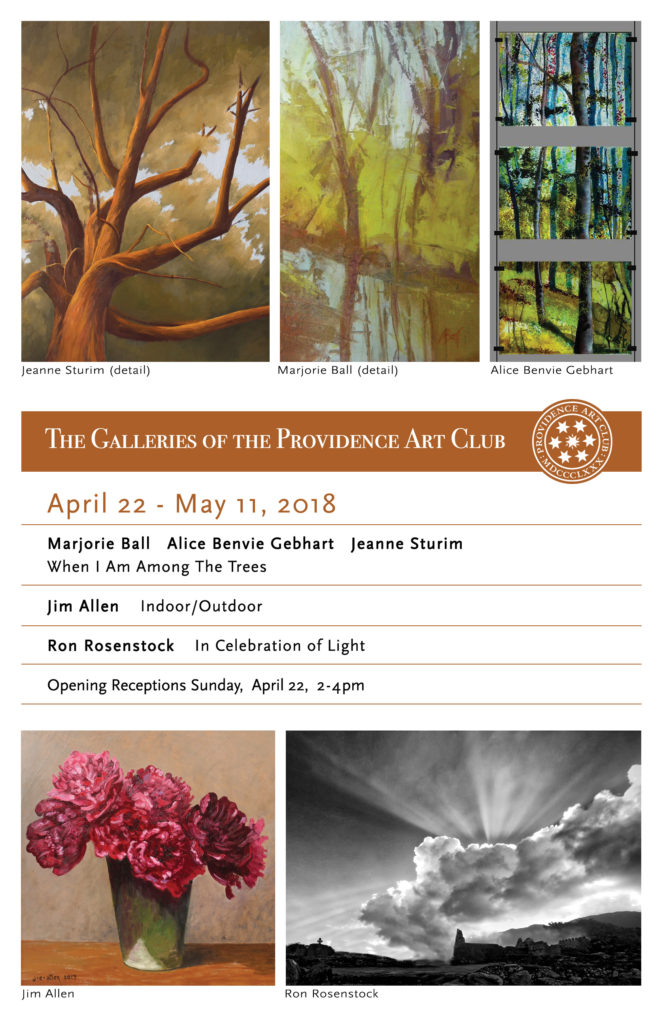 Light refreshments will be served and the artists will be on hand to discuss their work. The Galleries of the Providence Art Club are always free and open to the public, so please feel free to invite your friends to this event.
Exhibition runs from April 22-May 11, 2018
Gallery Hours: M-F 12-4pm, Weekends 2-4pm and by Appointment
For more information about these exhibitions, please contact Gallery Manager Michael Rose at 401-331-1114 ext. 5, or via email at michael@providenceartclub.org.